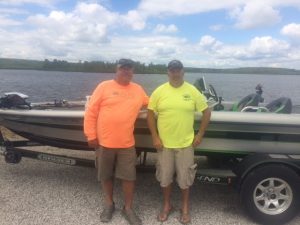 The dust has settled from our first Ultimate Match Fishing (ULF) tournament. This is a head-to-head boater only tournament series to qualify 2 fishermen to our NE TBF Regional team along with earning some pocket change and bragging rights. The tournament format is challenging as it has a different qualifying system each round.
Tournament Day 1 saw Shawn Holly leading the pack for the 4 man cut for day 2. Shawn had a 5 fish limit (on an 18" length limit lake) of 19.48 lbs. Reports of several 4 pound plus fish were caught and released as they would not measure 18".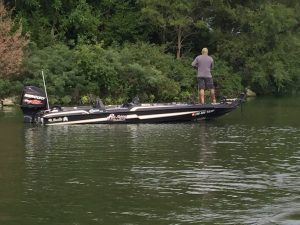 Day 2 only 4 make the cut to fish (Shawn Holly, Terry Hussey, Bill Knoell and Mark Krueger). This round was for the total weight of all fish over 12". Again Shawn took top honors for this round. Shawn hit the mother-lode with 49 scoreable bass for a final weight of 110.55 lbs. Terry Hussey finished 2nd with 17 fish and a weight of 34.32 lbs. Both anglers qualified for the ULF Championship to be held at a later date.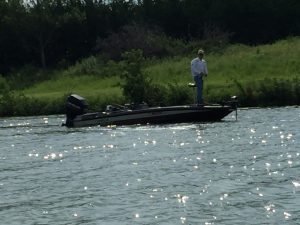 3 weeks later we held our ULF Championship with Shawn Holly and Bill Knoell, as Terry Hussey was unable to participate due to a work injury suffered the week prior. This time to "add to the mystery" we met at Bass Pro Shop in the morning to drive our anglers and 2 donated boats to Lake "X" with the lake unknown to either before arriving at the boat ramp. This was a real shoot-out but Shawn won the 5 fish event over Bill. Congratulations to both Shawn and Bill for fishing hard and qualifying for the Regional Team. Our overall winner was Shawn Holly and our runner-up was Bill Knoell.
Our thanks to Ranger Boats for providing funding allowing us to get 4 scales for the event.