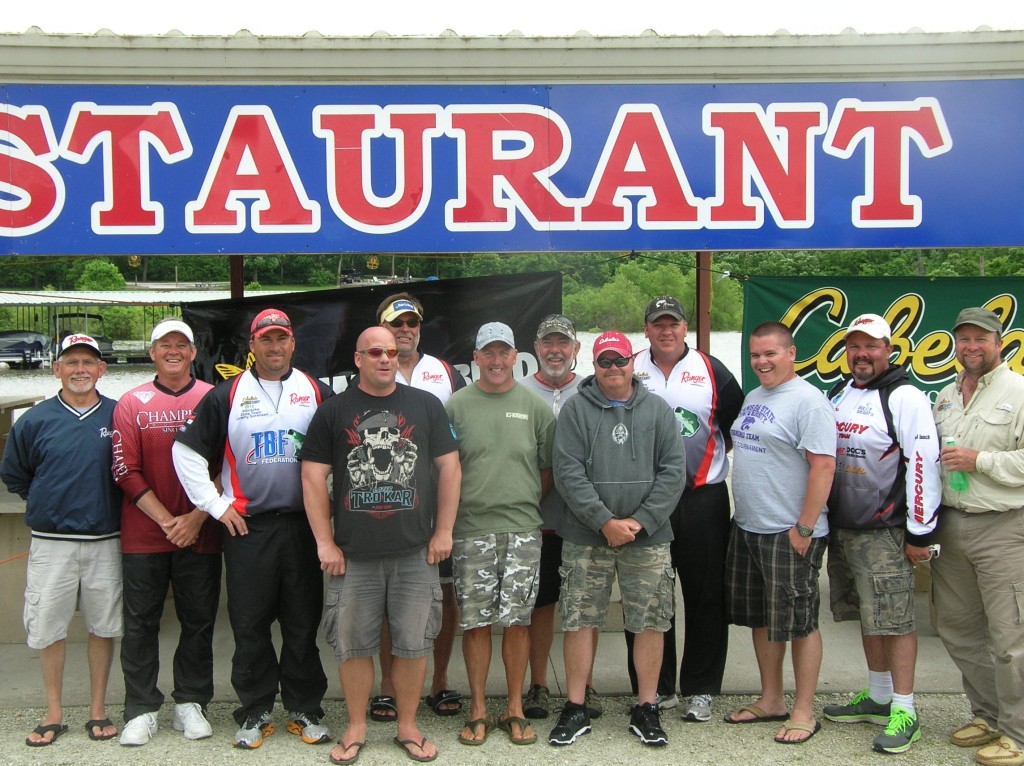 Truman Lake was the site of the 2013 state tournament.   At just over 55,000 acres, Truman Lake can be extremely challenging even for the most experienced fishermen.  Compounding this vast fishery, Mother Nature dumped some 6" of rain in just over 2 days.  As a result, changing water levels resulted in ever changing conditions.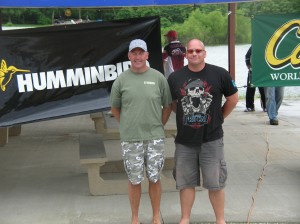 Shawn Holly led the boater division after day 1 at just over …. 12.71 lbs.  Following Holly was Shane Oltjenbruns (12.59), Jeremy Sorensen (12.35) and Brad Samuelson (12.29).  A mere 2 lbs. separated 1st from 10th.
Leading the non-boater division after day 1 was Billy Ray with 12.66 following by Scott Crews at 11.60.
Day 2 brought rising water conditions but did very little to slow down the participants.  Shawn Holly took the boater division with a solid 2 day total of 24.71 lbs.  "I really noticed a change Saturday afternoon" said Holly.  "Not sure if the water level was causing all the issues but it sure got tougher as the weekend went along."  Rounding out the top 5 was Shane Oltjenbruns, Brent Schlotterback, Jason Citta and Larry Lea.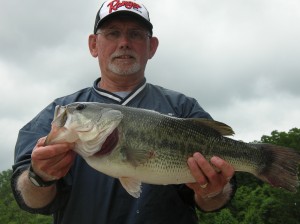 Big Fish on the boater side went to Terry Hussey with an impressive 7.64 lbs.  "I was really excited when I got the fish to the boat" said Hussey.  "It took me over 30 minutes to just calm down and most of the day to finally slow down.  I saw some carp on the bank the bank and when I hooked up; I really thought it was a carp until it jumped out of the water."
Billy Ray held onto the non-boater division with an overall weight of 18.25 lbs. followed by Scott Crews 13.34 lbs.  "This is my first TBF event and really had a great time" say Ray.  "I was really fortunate to have some great boaters who were on fish.  I practiced with Shawn Holly and he helped me with a pattern.  I really just can't thank everyone enough and really excited to move on."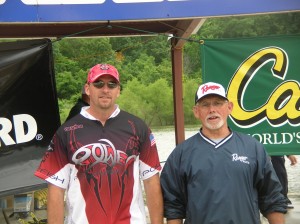 Brian Sorensen took big fish on the non-boater side for his 4.23 lb. bass.  "I pitched a big worm into a tree and the fish hit it" said Sorensen.  "It sure takes you a bit to calm down after a fish like that especially after how tough the bite was on Sunday."
The site of the 2014 divisional will be held in Oklahoma.  The 2014 TBF Nebraska Divisional Team will consist of:  (Boaters)  Shawn Holly, Shane Oltjenbruns, Brent Schlotterback, Jason Citta, Larry Lea, Brad Samuelson; (Non Boaters) Jeremy Sorensen, Pat Clausen, Terry Hussey, Jake Dillon, Billy Ray and Scott Crews.  Congrats to all the participants.